Munchy Solitaire for Android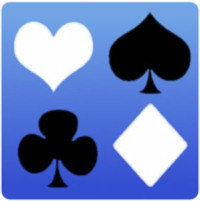 Munchy Solitaire for Windows is a collection of 70 high-quality solitaire games including favorites like: Alhambra, Canfield, Double Klondike, Forty Thieves, Freecell, Klondike, Octagon, Spider, Squadron, and Yukon. It brings you all the games you know, plus many you probably don't!
Features Include: Customizable background and card, Drag-And-Drop or Click-And-Drop,Timing and Statistics. The game also provides hints and move suggestions to help you learn the game and improve your skils.
Requires Android 1.6 or later, and works on both phones and tablet devices.
By Munchy Apps
Operating System: Android
Munchy Solitaire for Android Screenshots
Other Games You May Enjoy