Solitaire In The News, February 2013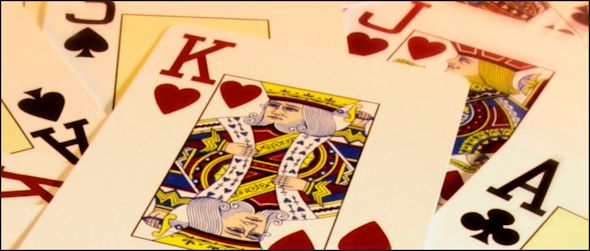 Here are some quick links to recent solitaire-related news and information:
Montreal councillors caught playing solitaire during citizen Q&A
"QMI Agency caught several city councillors visiting Facebook and playing solitaire in during a citizen Q&A at City Hall, but not one of them apologized after they were busted. 'I do what I want with my laptop. I can still hear what's happening in the chamber. I'm still paying attention.'" [link]
Ed. Note: There's no need to apologize for playing solitaire! ;)
An Intriguing Relationship Between Solitaire and Texas Hold'em
"Starting-hand selection is critical in both solitaire and poker. It is important to give due consideration to your holecards in poker and your initial face-up cards in solitaire. If you do not, and then play hands dealt to you without regard for the relationships among your cards, I can guarantee you will be a loser. Intelligent, well-informed starting-hand selection is essential to being a winner in both games." [link]
Do People Really Want Social Games?
"But do people want social? Do they really? Because then I have to ask why Solitaire is still one of the most popular PC games in the universe, despite its, you know, solitariness." [link]
Solitaire: Me vs. Me
"I learned to play solitaire as a child. Its advantages over other games were obvious, even then. No need to persuade a friend to play or explain the boring rules, no hard feelings when someone won or lost, no lessons required, no costly equipment to badger my parents into buying. I could play whenever and wherever I wanted. All I needed was a deck of cards." [link]
Solitaire Game Releases
Notable Quote
"I know maybe a dozen writers hooked on computer solitaire. It's the ideal writer's game. It even feels a little like writing, only more relaxing."
~ Francine Prose
---

Solitaire In The News is a periodical roundup of news and notes focused on solitaire and patience card games, including solitaire in the news, solitaire game releases, and more from fans of all types of solitaire card games!
To keep up on the latest solitaire news, follow Solitaire Central on Facebook and Twitter, or subscribe to the free RSS feed.