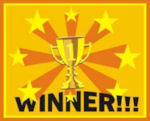 Win cash and prizes by competing in games of skill against other players from around the world at these popular online skill gaming sites. Many of the sites offer free practice versions, and most even give you free credits to get you started, risk-free and commitment-free!
So give a few games a whirl: you're sure to find something fun, exciting, and perhaps – if you have the skills – maybe even profitable!
Play free online games at GameColony, and enjoy the thrill of competition in one of their daily cash tournaments. Games include Solitaire, Freecell, Gin Rummy, Canasta, Cribbage, Spades, Chess, Checkers, Dominoes, and Backgammon. The games feature true peer-to-peer and tournament play for fun or for cash with no downloads, full chat and instant message functionality, and no aggravating ads or anything else that gets in the way of what you want to do – play games! Play Now!

Gin Rummy
Cribbage
Freecell

Solitaire
Other Cash Game Sites and Games


See Also: Cash Game Central – - Play Games, Kick Butt, Cash In. Cash Game Central is your portal to the exciting world of money games, where you can test your skills for the chance to win cash and prizes. Select your favorite card, board, and arcade games from our comprehensive cash game directory.
A Note About Skill Games
The legislation passed by the United States congress on September 30, 2006 (H.R.4411, the "Internet Gambling Enforcement Act of 2006" Sec. 5362) defines illegal betting or wagering as including "the purchase of a chance or opportunity to win a lottery or other prize (which opportunity to win is predominantly subject to chance)".
In contrast to games of chance (such as bingo, slots, and other casino games), these online game sites provide skill games, in which the outcome of the game, is predominantly due not to chance, but to an individual player's skill. Therefore, there's no gambling, wagering or betting involved when you play games of skill. The games provided by these online game sites are absolutely legal and safe to play. Enjoy!