Solitaire In The News, April 2013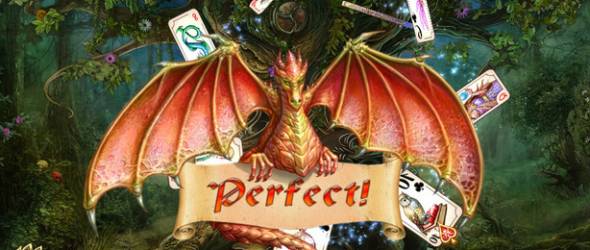 Here are some quick links to recent solitaire-related news and information:
Defeat Dark Forces In The Chronicles Of Emerland Solitaire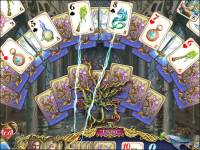 "The solitaire card game features a storyline involving saving elves, dwarves, mermaids, and humans from invading dark forces. To defeat the dark forces in the battle you will have to visit the Kingdom of the Elves in a vast forest; climb mountains and find the Dwarves' holy place wandering through cave mazes; sink to the ocean depths to protect the Kingdom of the Mermaids from imminent destruction and to save the shrine of the Kingdom of the Humans from ruin." For MacOS. [link]
Solitaire Arena review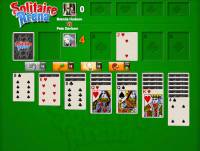 "Solitaire Arena is a fun take on traditional Klondike Solitaire. The competitive element gives this normally rather sedate game a feeling of urgency and provides a welcome twist on an old classic. While it's not the most innovative game you'll see on Facebook, it is at least one that a lot of people will be able to pick up and play without having to learn new, complicated sets of rules – anyone who has used Windows has probably played Klondike Solitaire at one point or another." [link]
Police officer caught playing Solitaire on his computer reprimanded
"The Central Michigan University police officer caught playing Solitaire on his computer while on duty has been given a written reprimand. Officer Carl Williams was caught playing the game when a student was nearly hit by a vehicle. 'He was very apologetic, he understands that it was a bad decision and that he shouldn't have been doing it.' [link]
Solitaire Blitz: fishing for chump change, catching chumps

"The rub is that I am supposed to spam my friends, whether they play or not, doing PopCap's marketing work for them – and I don't want to. I hate receiving notification spam, and even though I know that I am quite restrained in my use of social gaming, I feel embarrassed by it. It's begging, isn't it? Did the casual and mid-core industry simply forget we exist, in its bid to jump on the lucrative-looking social and micro-transaction gaming bubble?" [link]
---

Solitaire In The News is a periodical roundup of news and notes focused on solitaire and patience card games, including solitaire in the news, solitaire game releases, and more from fans of all types of solitaire card games!
To keep up on the latest solitaire news, follow Solitaire Central on Facebook and Twitter, or subscribe to the free RSS feed.