Dr. Mal: Practice of Horror for Windows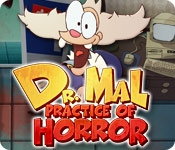 Brace yourself for the graveyard shift! This might just be the wackiest solitaire game you'll ever play. In Dr. Mal: Practice of Horror, you play a somewhat silly demented doctor, who's just opened his surgery practice in a run-down part of Oldtown. Dr. Mal is willing to perform procedures on just about anyone at any cost, at any time. During the graveyard shift, his office is bustling with weird and wacky patients in the waiting room. It's medical mayhem! Can you help Dr. Mal to diagnose and operate on all his patients before sunrise?
In Dr. Mal: Practice of Horror is a one-of-a-kind solitaire card game. The solitaire gameplay is pretty simple – your basic "Golf" game, in which you play cards from the layout lower or higher than the one shown on the pile. There are also special-action cards, different decks, wild goals, and a variety of fun characters that suffer from amusing conditions such as Deep Vein Trombonist, Boogie Fever, Fumdiddlyosis, Explosive Acne Syndrome, Golfer's Elbow, and much more.
With non-stop humor, creativity and great graphics, Dr. Mal: Practice of Horror lets you use your medical prowess and your mad solitaire skills to treat a range of weird and wacky patients!
Gorgeous animated cartoon graphics
Hours of entertaining gameplay
The craziest game of solitaire you'll ever play!
Meet a range of weird and wacky patients
Help Dr. Mal perform surgeries on 50 hilarious illnesses
Requires: Windows XP/Windows Vista/Windows 7/Windows 8, 512MB RAM, 102MB Disk Space, DirectX 9.0 or later
By Desktop Gaming
Operating System: Windows

Dr. Mal: Practice of Horror for Windows Screenshots
Additional Information
Here are some additional screen shots for Dr. Mal: Practice of Horror: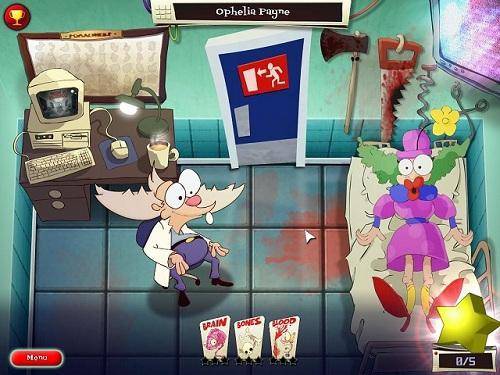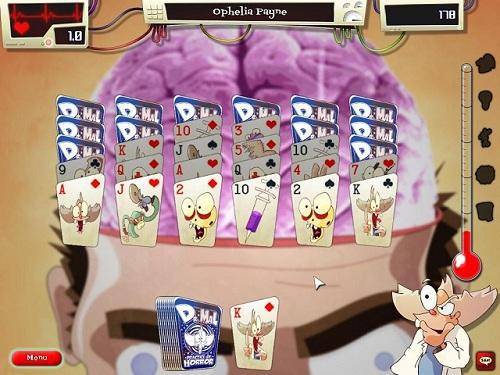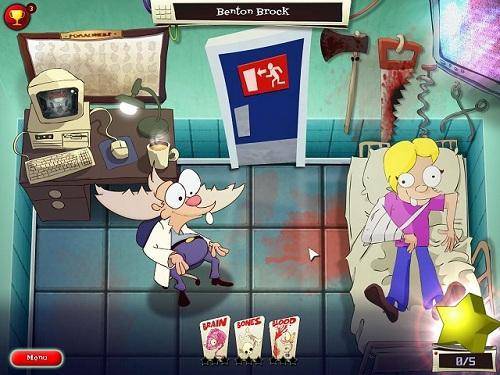 Other Games You May Enjoy