Hotel Solitaire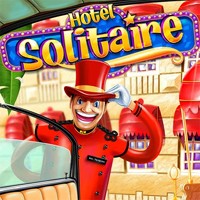 It's Hotel Solitaire where you can try a different game of solitaire in each of this hotel's 100 rooms! There are 20 floors with 5 rooms on each floor and all games can be played against the clock or with no time limit. Win one game in each room and move on to the next floor. As you continue to win, you'll unlock additional games, backgrounds, rooms, card backs and more! So take a few days off and book yourself into Hotel Solitaire!
By IWin
Operating System: Windows

Hotel Solitaire Screenshots
Hotel Solitaire Reviews
Gamezebo - Fans of solitaire card games will definitely enjoy Hotel Solitaire Deluxe for its variety of accessible games, attractive graphics and clever hotel theme.
Reflexive Arcade - This game is truly a must have if you like a challenge.